Surgery of the horse: our surgery room
Some injuries or diseases can exclusively or ideally be cured in a surgical way. EquiSound has all modern equipment needed for anesthesia and surgery.
Surgeries
At EquiSound, we perform surgical procedures such as:
Removal of (OCD) fragments in all joints
Cornage / upper airway surgery
Fracture repair and screwing
Castrations
Castration of cryptorchid horses
Correction of varus/valgus in foals
Closure of umbilical hernias
…
We don't perform colic surgeries to not interfere with our schedule of planned appointments.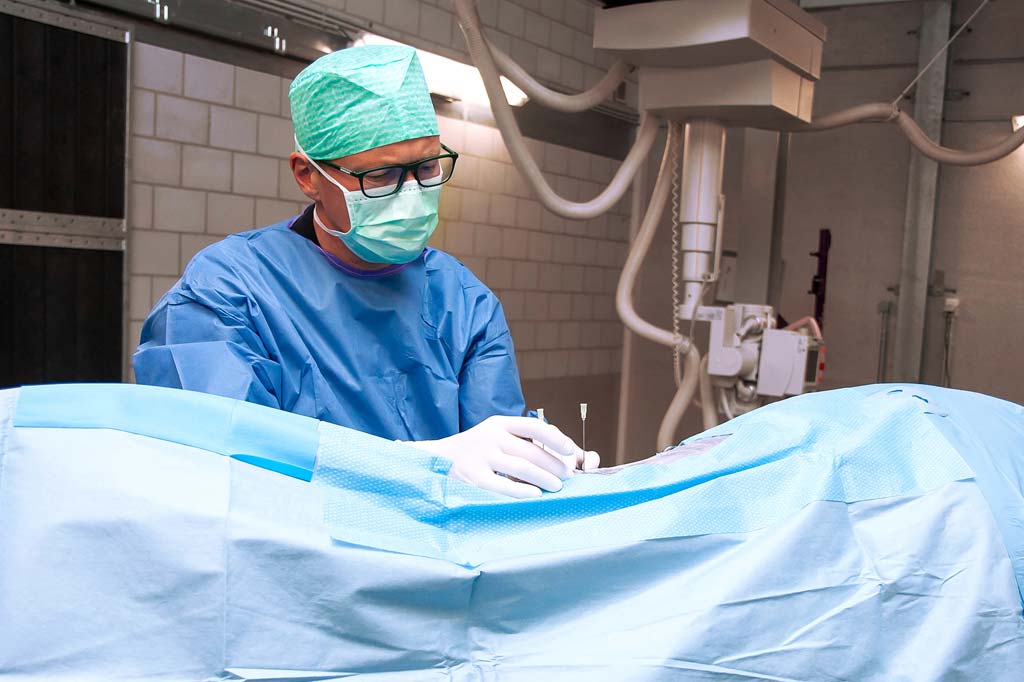 Safety first
The safety of your horse and the surgeon is always primordial. We can perform save and accurate surgeries thanks to gaseous anesthesia, controlled ventilation, blood gas analysis and monitoring.
For surgery, you can make an appointment here.