Our services for horses
At EquiSound we examine and treat your horse, pony and donkey for all medical problems. Also surgery and specialized UTC and MR scans are available. Thanks to the close cooperation within the team of veterinarians and paramedics, your horse will be examined thoroughly. At the MRI Centre we obtain the most detailed exams of horses and pets. A team of specialists conduct both orthopaedic and neurological examinations.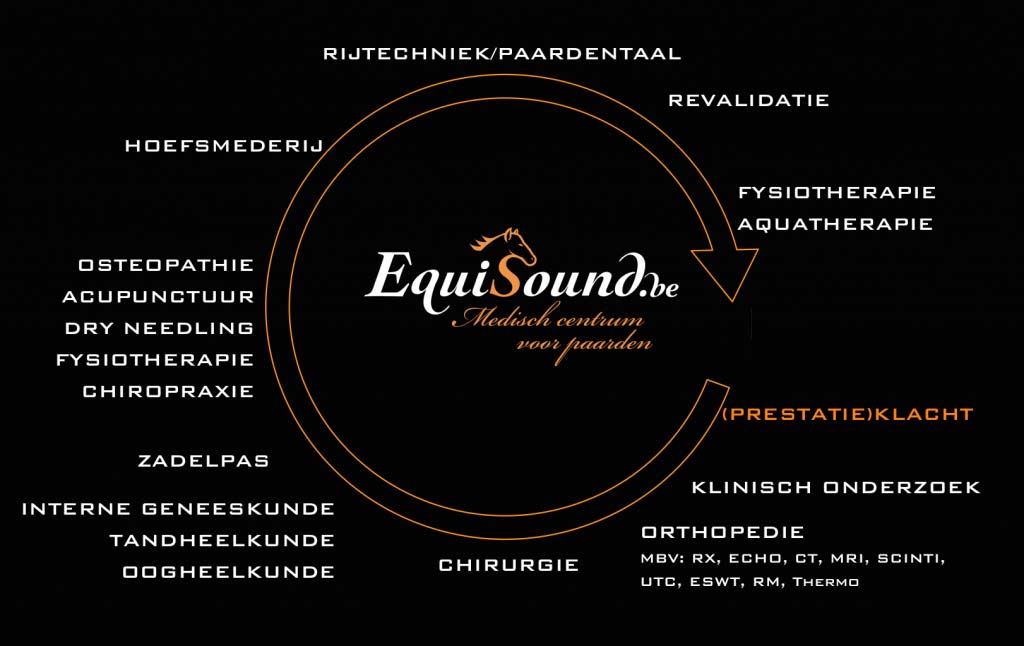 From lameness till sports management
EquiSound started as an orthopaedic centre and diagnostics, e.g. ultrasonography, radiology and MR. Nowadays EquiSound has a complete team of specialists, each of them having their field of interest, e.g. equine dentistry, surgery and internal medicine and canine neurology. At our place every problem is treated by the person with the correct professional knowledge.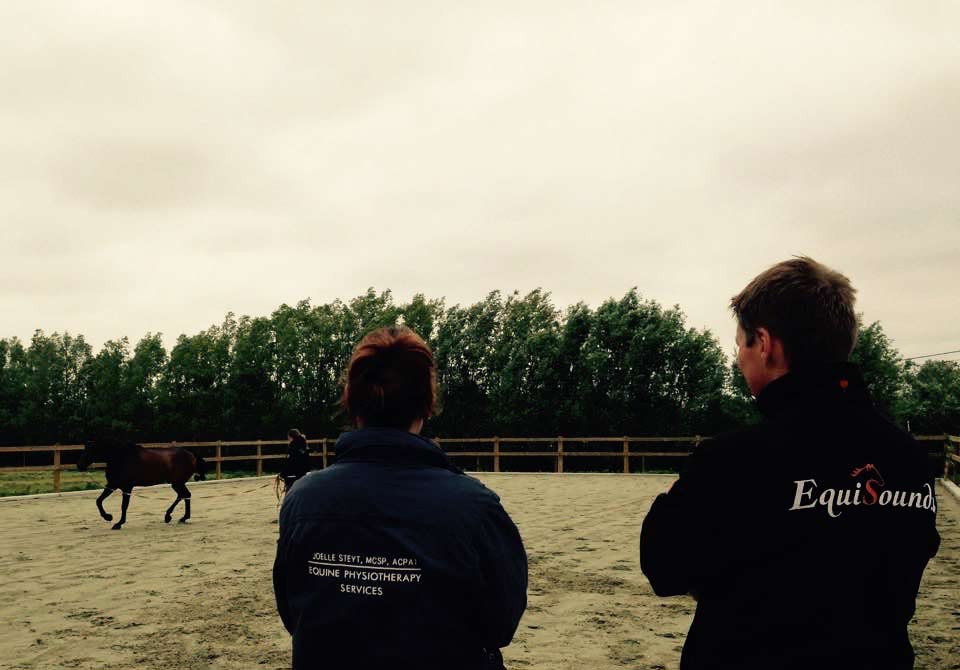 Multidisciplinary approach
At EquiSound we focus on a personal and multidisciplinary approach. One veterinarian is in charge of the welfare and complete management of your horse. If there are disorders that demand specialist care from another discipline, an appointment will be made by your veterinarian.
Do you want to know more about our approach or do you want to make an appointment?